HOW TO CHOOSE A MONOLOGUE FOR ANY AUDITION
And Other Thoughts for Actors
BY KAREN KOHLHAAS
SECOND EDITION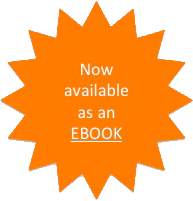 "Impossibly thorough and specific."
—Franny Silverman, New York Actor
This book completely outlines all of the factors an actor should consider when choosing audition material for conservatory programs, graduate schools, Equity Principal Auditions (EPAs), summer stock, agents and managers, casting directors, apprenticeships, competitions, and on-camera monologue auditions.
The new edition features additional commentary by industry professionals, based on recent surveys of what they do and don't like to see in the room, AND, a new chapter on choosing monologues for self-filmed monologues, such as those posted on casting sites, actors' own sites, and submitted for general auditions.
The book also includes several self-assessment and motivational chapters that encourage the actor to take a deep look at the kind of work he most wants to do, and to aim for the top percentages in his auditioning category.
$20

SALE $10

+ s/h through Aug 31, 2020

.
Ebook: $10 SALE $5
Order
"A much needed kick in the butt. This book should be handed to every actor the day they arrive in the city."
—Nikki Berger, New York Actor