MASTER MONOLOGUES
NOW ONLINE! You can love monologues! One of New York's most popular classes for actors. No other class teaches you a complete monologue technique: learn to DIRECT, ACT and AUDITION with monologues. Ideal for:
Finding representation
Meeting casting directors
Equity Principal Auditions
Theater auditions
Grad school, apprenticeships and training programs
Tuition reduced through end of summer 2020: $250
 For actors with previous training only.
Best endorsement EVER: Dame Helen Mirren recommends this approach to monologues, and Karen's book The Monologue Audition, in her Master Class on Acting!
NOW ENROLLING 2 groups |  Join list to be notified of next classes

| | | | |
| --- | --- | --- | --- |
| Group A | Thursdays 11am-2pm EST | Oct 29, Nov 5, 12, 19 | |
| Group B | Saturdays 11am-2pm EST | Oct 31, Nov 7, 14, 21 | |
| | | | |
| | | | |
Please email us a headshot and resume, noting which section you would like to enroll in.
Do your monologues show what you can do as an actor?
Based on my book THE MONOLOGUE AUDITION (a Backstage must-read) this is the only class that teaches you not only how to ACT your monologues with truth and connection with "the wall",  but also to
CHOOSE monologues that are a great fit for you and for the specific audition
DIRECT your monologues with staging that's fun to do and to watch
AUDITION well by handling your non-acting moments with confidence and ease.
The class completely solves common problems like:
Not knowing what to do with your hands and body
Losing your connection in the middle of acting your monologue
Feeling awkward when introducing yourself and chatting in the room
Being unsure of how much or how little to move
Feeling overwhelmed or confused about what kind of material you should do
Here's a detailed breakdown of what we cover. You'll be able to check off EVERYTHING on this list after my 4 week class. How many can you check off now?
OVERALL
__You have at least 4 monologues prepared
__At least one is a "Hello, This Is Me" monologue for agent & casting director auditions
__You know how to choose material that is a great fit for you and for specific auditions
__Overall, you enjoy finding, working on, and auditioning with monologues!
DIRECTING & STAGING
__You know how to stage yourself with physical choices that tell your story every time
__You can easily adjust the staging to any size you need
__You have variety so your monologue doesn't feel & look the same all the way through
__You're comfortable with both movement and stillness
__Your body knows what to do at every moment
ACTING
__You choose very specific, actable objectives for your monologues
__You act with truth and connection "off the wall" without a partner
__You listen when you perform a monologue, so it's a connected, two-way conversation
AUDITION TECHNIQUE
__You enter the room with confidence, looking delighted to be there
__You introduce/slate clearly and effectively
__You handle transitions in and out of monologues and any questions/chat with ease
__You make strong and confident exits from the room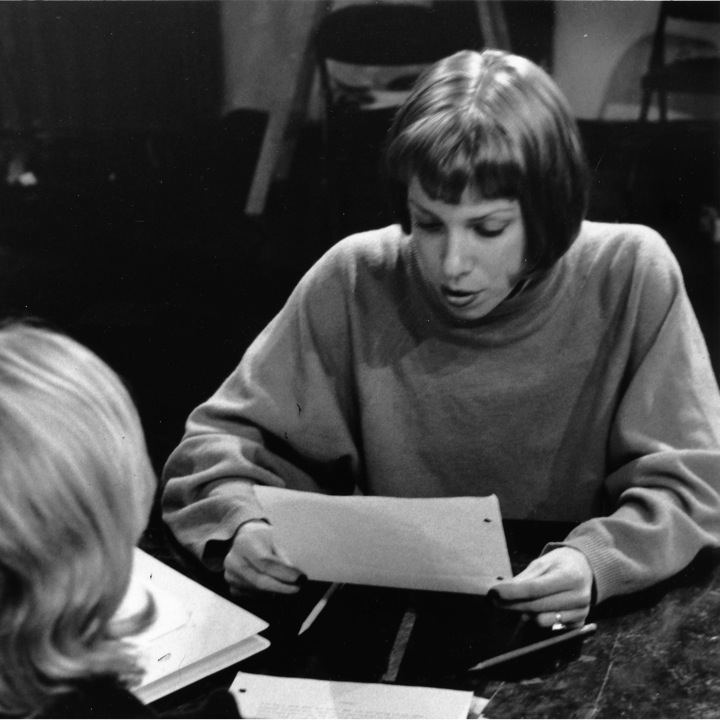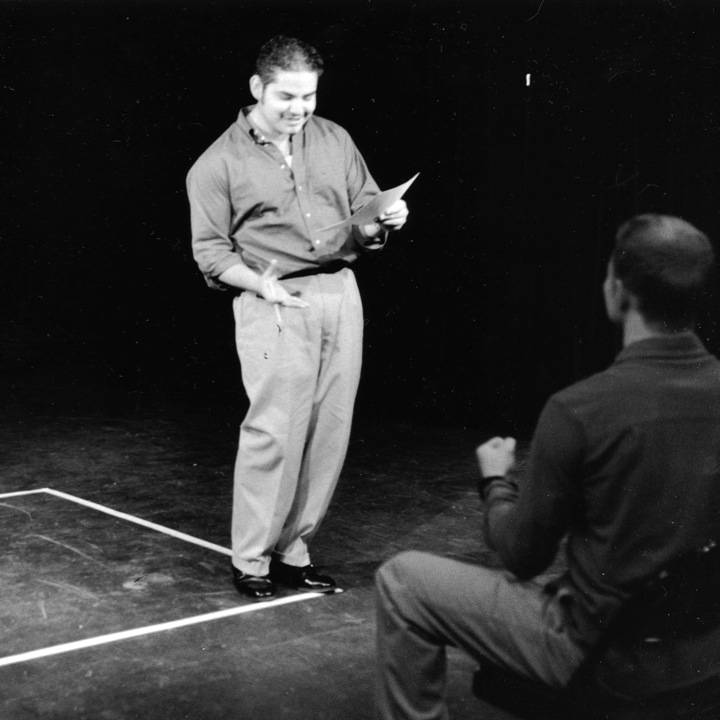 "I HAD AN AUDITION IN A CASTING OFFICE YESTERDAY AND THEY ASKED FOR A MONOLOGUE. I WAS UTTERLY PREPARED."
—Matt Shapiro, New York
"I LOVE THIS WORK! MY BODY AND INSTINCTS HAVEN'T FELT THIS FREE TO MAKE CHOICES FOR A LONG (FRUSTRATING) TIME!"
—Ana Valle, New York